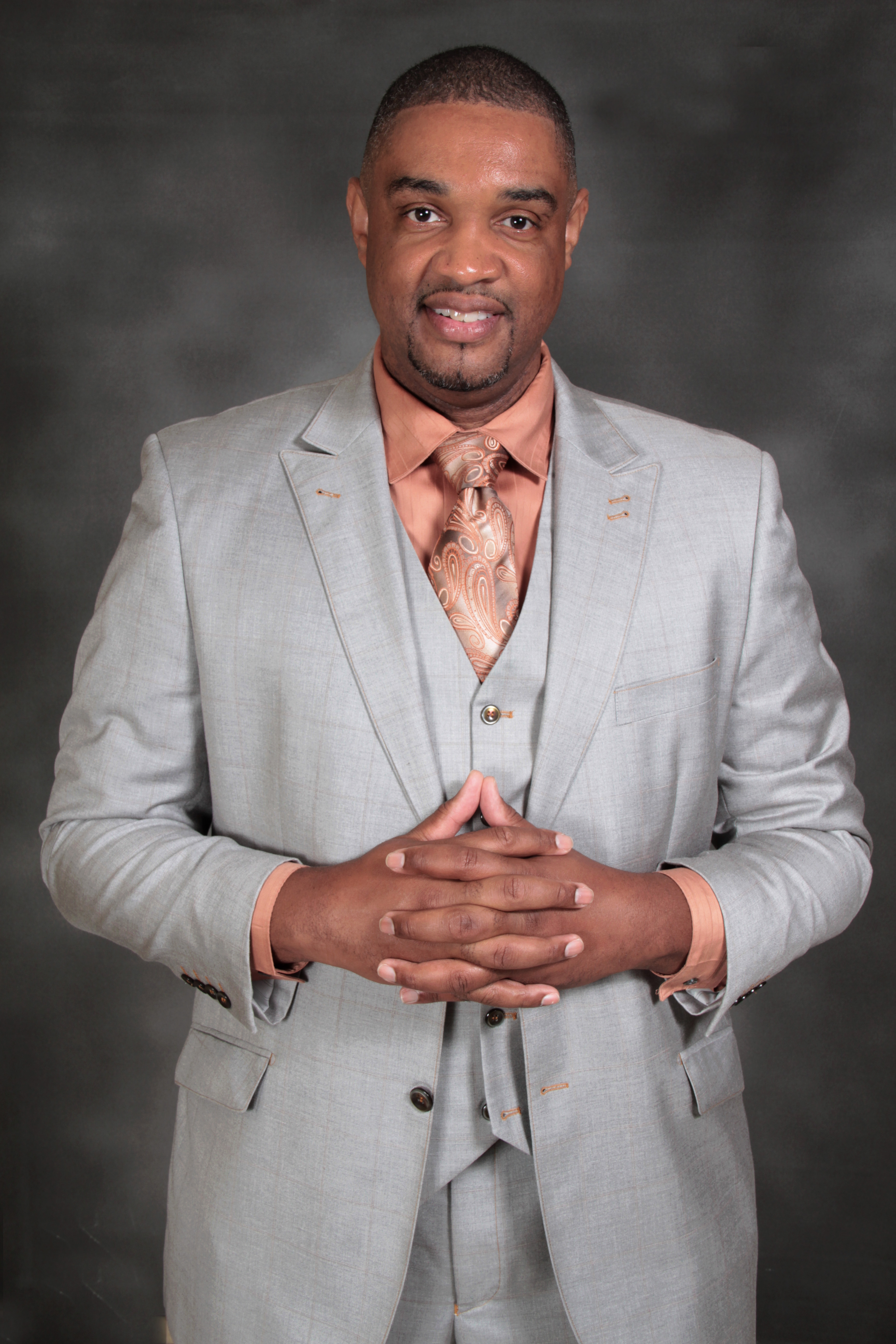 He is a lover of God and His people. Pastor Carter's family was introduced to the Seventh-day Adventist message when he was a child in North Carolina. Believing in this message so strongly, his mother and siblings first became members of the Martinsville SDA Church in Martinsville, VA, before transferring and joined the Ephesus SDA Church in Winston-Salem, NC. After hearing about Adventist education, Pastor Carter's mother enrolled he and his younger brother into Ephesus Junior Academy located in Winston-Salem, NC. It was during this time that the seeds of ministry were planted in his mind, which has led him to service as a pastor, administrator, evangelist, and teacher today.
Pastor Carter is an eight (8) year veteran of the U.S. Navy. Pastor Carter has been married for 26 years to his sweetheart Tara. They have 2 adult daughters and 1 teenage son and a beautiful granddaughter.
Pastor Carter is a graduate of Oakwood University with a B.A. Degree in Theology, as well as a graduate of Southern Adventist University with a Masters of Arts in Religion. He is currently pursuing a Ph. D in Leadership and Organizational Management through Walden University.
In 2003, after graduating from Oakwood University, Pastor Carter and family received a call from the great South Atlantic Conference and began their ministry in Anderson and Greenwood, SC. In 2008, he was called to serve with Pastor C.B. Preston as the associate pastor at the West End SDA Church in Atlanta, Ga.
Further heeding the call of the Master, Pastor Carter and family were called into service as the Youth and Young Adult Ministries Director for the South Atlantic Conference in 2010, serving dutifully until 2016.
In this ministry, Pastor Carter continued the expansion of this ministry including increases in Pathfinder and Adventurer ministries participation; consistent increased attendance of over 100 attendees at camp; awarded the North American Division "Camp of Excellence" award in 2014, a first in the history of the South Atlantic Conference; worked with conference administration and the Lowe's corporation to build on the conference campground an obstacle course; reinvigorated the Master Guide ministry, and over the course of his tenure, Pastor Carter, with the help of so many faithful and dedicated leaders, re-launched a joint federation, the Youth and Young Adult Convocation (now Tri-state Federation), which, by God's grace, continues to draw youth and young adults from around the conference for spiritual development and fellowship.
Because evangelism is the lifeblood of the church, Pastor Carter conducted 3 public evangelistic meetings while serving as youth director, and with a front row seat, saw the power of God manifested with over 100 souls baptized during his time as the Youth Director for the South Atlantic Conference!
Since March 18, 2017, Pastor Carter and his family have the awesome privilege of serving the dynamic, smart, and spiritually exciting Emmanuel SDA Church in Lithonia, GA! Since assuming the pastorate of Emmanuel SDA Church, the church has rapidly progressed in membership, capital stability, and in having a larger social media presence, that is continuing the evangelistic push to introduce others to our Lord and Savior Jesus Christ.
Pastor Carter is most grateful to see how God has saved and is using the chiefest of sinners to lead others to a saving relationship with his best friend Jesus.